The Artist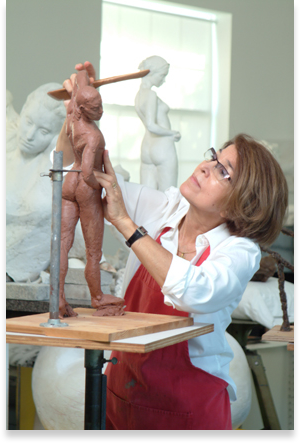 Ellen Pavlakos' commitment to art began with studies at the Arsakeion in Athens, Greece, her birth place. She grew up where sculpture was very visible in her everyday life, which had a profound effect on her awareness and love of art.

In the United States, Pavlakos studied with Louis Montoya at the Norton Museum School of Art, West Palm Beach, Florida, and Bruno Lucchesi and Ruth Nickelson at the National Academy of Design, New York City.

Pavlakos' sculptures are exhibited in museums and galleries throughout the state of Florida and has competed and exhibited in many statewide and national competitions as well as in Paris, France, Athens and Thessalonica, Greece, and Nicosia, Cyprus.

Pavlakos and her husband Andrew live and work in Indialantic, Florida.